Green Apples TechSystems Pvt. Ltd. is a West Virginia based technology products company inventing, producing and selling products for the Health Sector. The company was founded by highly experienced professionals, with a unique knowledge base in end to end product life cycles, in-depth technological know-how, and extensive business and managerial expertise. With more than six decades of combined industry knowledge, the founding team brings their visionary passion and technological innovations to the healthcare market segment, with a vision to bring transformational technology products to physicians and health care professionals, to help and improve efficiency in their day to day lives.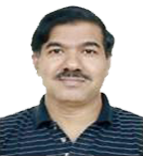 Sebastian Kurian, Co-Founder
Responsible for Business Strategy, Program Management, Operations & Sales
Sebastian brings more than 25 years of experience in a number of technical and managerial roles in various fields of technology. Prior to founding Green Apples, he has headed the Product Delivery, manufacturing & operations of Tech Mahindra's iPolicy Networks and eDRM product lines. He was one of the four founder employees of the Silicon Valley start-up company "IOSpan Wireless" in US, acquired by Intel. He is a co-inventor of 25 issued US patents in the fields of Data Communication & Wireless technologies and has co-authored multiple technology papers in international seminars. Sebastian holds a B.Tech in EE from Naval College of Engineering, an M.Tech from Indian Institute of Technology, Delhi, a PGDMS from Jamnalal Bajaj Institute (JBIMS) and has two years research experience at Stanford University, US.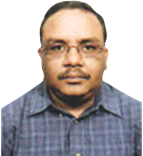 Rajendra Prasad, Co-Founder
Responsible for Product Development & Technology
Rajendra has more than 18 yrs of experience in software development & management that spans into complete end to end product development lifecycle. His expertise extends into embedded systems, networking and network security systems. Prior to founding Green Apples, he headed the Product Engineering group at Tech Mahindra's iPolicy Networks. Before this, he worked with iPolicy Networks Inc., USA, Duet Technologies Ltd, and Cegelec India Ltd. He holds a Bachelor of Engineering degree in CS from Bundelkhand Institute of Engineering and Technology, Jhansi.

Mohd Rehan, Co-Founder
Responsible for Product Management, Validation, Sales Engineering & Customer Support
Rehan brings close to 14 years of experience focused on network security products and networking, doing security consultancy, product validation, sales engineering & customer Support. Prior to Green Apples, Rehan was a Senior Architect at Tech Mahindra Limited. In an impressive career spanning over a decade, he has worked in India and US with companies like iPolicy Networks, TATA ELXSI, and Center for Development of Advanced Computing (CDAC). Rehan received a bachelor′s degree in Computer Science & Engineering from GCE, Bangalore.

Advocating for the USER
We empathize with the user; we understand the user's needs & worries; so we advocate for them

Ownership of our work
We take pride in owning our work; its' our work so we take complete responsibility.

Bigger Picture Perspective
We see the product in its totality; while we do our individual parts, we always keep an eye on its holistic outcome

Fearlessness
Nothing can deter us, be it a technological constraint or otherwise; we always find a solution

Learning
We are a learning organization; that keeps us in the fore front of technology

Teamwork
We help and take help; we believe that 1 + 1 + 1 + 1 = 4 exponential 4

Motivation
We are a happy lot; we remain always motivated and highly energetic
We are currently self funded.